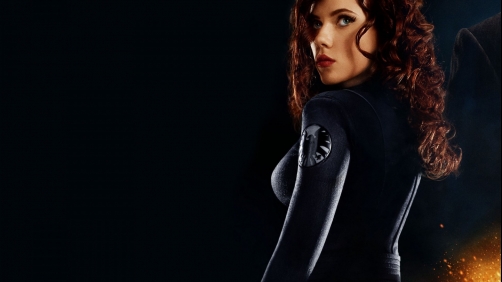 Angie Han — /Film
It was revealed yesterday that the 29-year-old is expecting her first child with fiancé Romain Dauriac. And while we wish her and her family all the best, we can't help wondering how this might affect Black Widow's future with the Marvel Cinematic Universe. Now it looks like we have our answer.

According to E! News, Johansson is due in August, meaning she's about four months along already. Johansson's baby bump hasn't been obvious, but it will be soon. As it gets bigger, it's only going to get more difficult to keep that hidden under the Black Widow's signature leather catsuits.

So the plan for now, according to the publication, is to rearrange the shooting schedule around Johansson's condition. "They're going to fast-track her scenes," said a source. Marvel Studios has not officially commented.

Johansson is about to embark on the promotional tour for Captain America: The Winter Soldier, but will be due on set afterward to begin shooting Avengers: Age of Ultron. Like, immediately afterward — the word right now is that filming will begin April 5, the day afterCaptain America: The Winter Soldier opens.
Now what did she go and do that for? If this delays The Avengers 2, I swear I'll never speak to her again… Because I, like, speak with her all the time. I mean seriously, it's like she thinks she has a life outside of movies!
On a serious note, man if she's already four months along I really have no idea how they think they are going to fast track her scenes in The Avengers unless they really shorten her role, which would really suck. But it gets really hard to hide from here on out. Better to delay the film if necesarry. But money talks and the studio probably has no interest in doing that.