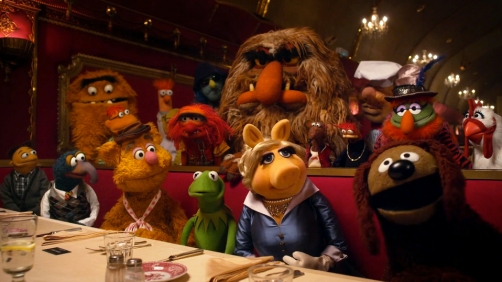 It's that time of the week again. It's time to decide what you want to see in the theaters this weekend. I shall talk about two new films, one of which I am quite certain will be good. The other one, well, we'll have to see. I kind of want it to be good, but I kind of don't think it will be any good.
New This Weekend
Muppets Most Wanted — PG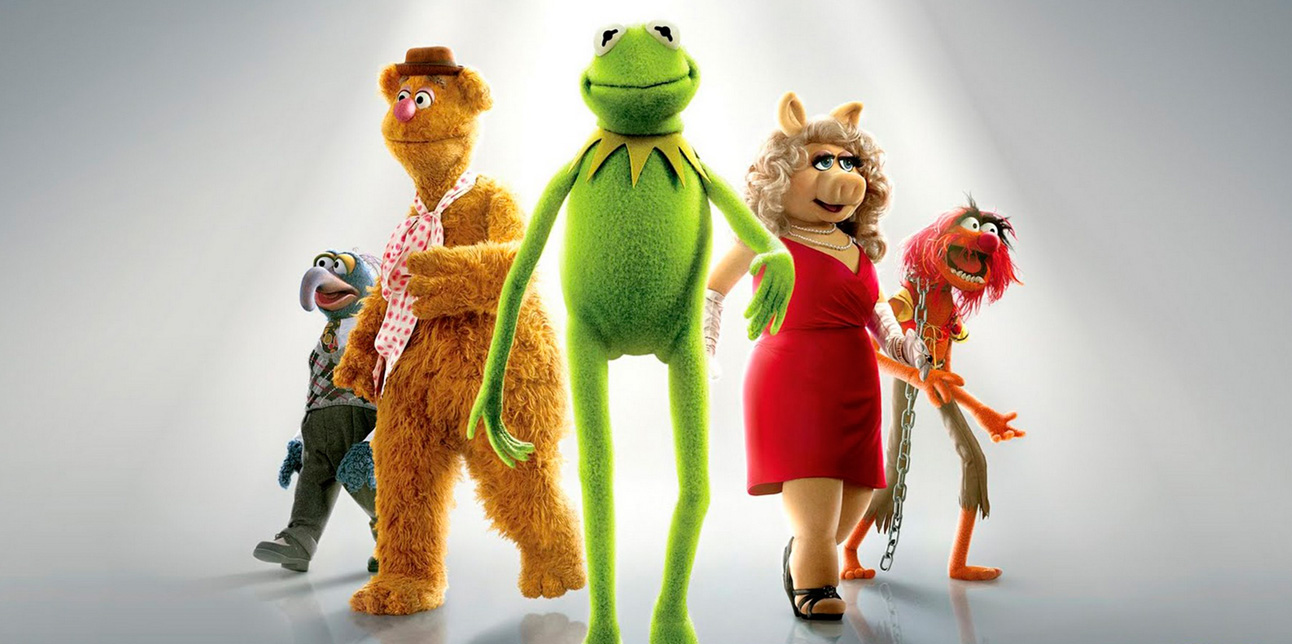 I've been spending some time getting caught up in Muppet world. I know I've seen various Muppet shows and movies throughout my life, but I really only remember The Muppet Babies on Saturday mornings. So I've gone back and watched several movies, and I've been watching a few episodes of the old Muppet Show. The older movies have been hit or miss, the old show is pretty much just delightful, and I really loved the new 2011 film simply titled The Muppets (really though, they couldn't have given it a more clear, less confusing name?). So in that light, I'm looking forward to this film a lot.
Chad and I had some things come up that made The MovieByte Podcast impossible this week but we'll be back next week, and this film will be our primary topic. I expect that we'll love it and I expect you will too. So this is my top recommendation for the weekend.
1 hr 46 min
PG | Some Mild Action
Cast: Ricky Gervais, Tina Fey, Ty Burrell, Ray Liotta, Steve Whitmire, Eric Jacobson
Director: James Bobin
Genres: Comedy, Family
See or not: See!
Trailer:
---
Divergent — PG-13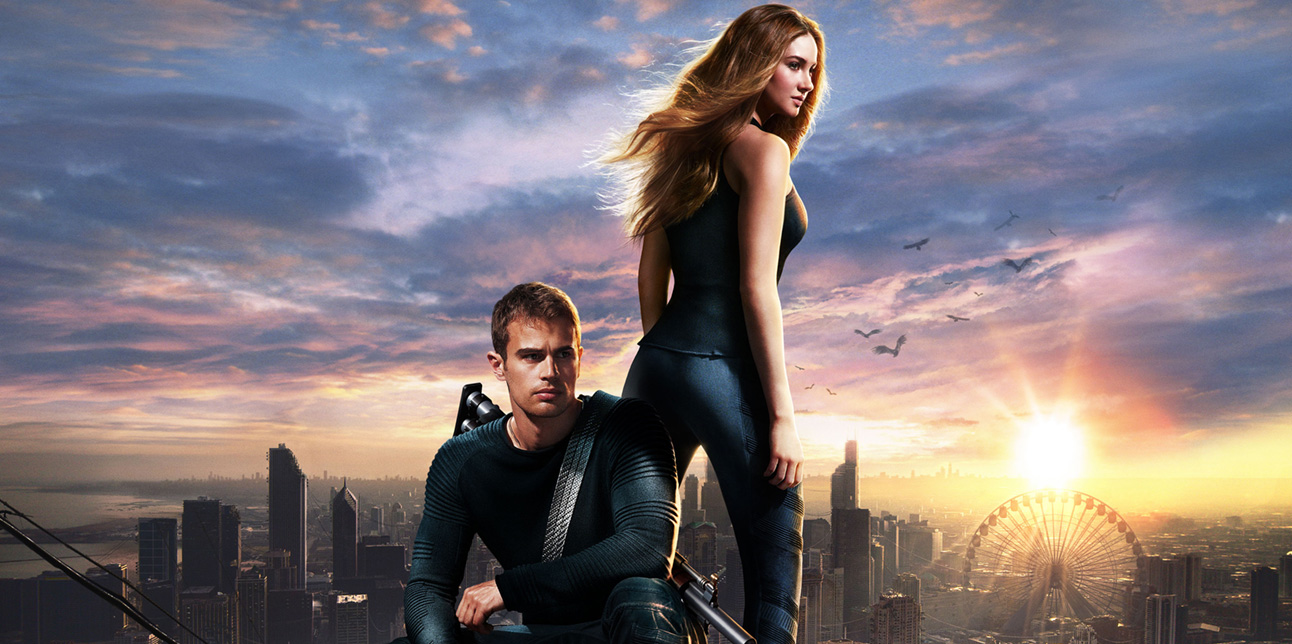 I want this film to be good but I have a bad feeling about it. Chad has been talking about how much he likes the books and all, but there's something very cheesy looking about the trailers. And it feels like this series has just been tacked on to the YA craze to me. As much as I want to like the look of it I just haven't been impressed. But it's on the docket for The MovieByte Podcast after Muppets Most Wanted so we'll find out soon.
2 hr 20 min
PG-13 | some sensuality, intense violence and action and thematic elements
Cast: Shailene Woodley, Theo James, Kate Winslet, Ansel Elgort, Ray Stevenson
Director: Neil Burger
Genres: Action/Adventure
See or not: Maybe
Trailer:
---
What can I say? I wasn't expecting to like this film, but I did anyway, despite having some problems with it. It was fun, it was entertaining, and it had far more heart than I was expecting. Chad wrote a review, and we talked about it on The MovieByte Podcast.
Mr. Peabody (Ty Burrell), the most accomplished canine in the world, and his boy, Sherman (Max Charles), use a time machine called the Wabac to embark on outrageous adventures. However, when Sherman takes the Wabac without permission to impress his friend Penny (Ariel Winter), he accidentally rips a hole in the universe and causes havoc with world history. It's up to Mr. Peabody to mount a rescue and prevent the past, present and future from being permanently altered.
1 hr 31 min
PG
Cast: Ty Burrell, Max Charles, Ariel Winter
Director: Rob Minkoff
Genres: 3D, Animated
See or not: See
Trailer:
---
Starring an evil looking Eva Green, a ludicrously tall evil "god" king, water, ships, and slow motion! To be honest I don't think the first film in this series is as great as many seem to think it is. That said I did enjoy it. Then again, part of the reason I enjoyed it as much as I did was because of Gerard Butler. Since his character is [SPOILER] dead, I don't see how he's going to be in this second film and therefore I'm not sure how much I will enjoy it. Then again, again, Eva Green looks appropriately menacing and terrifying. I expect this installment in the series to be about the same as the first — which is to say slightly better than mediocre and entertaining.
Chad, on the other hand would rather be horsewhipped than be forced to watch what he considers to be a monstrously terrible sequel to a terrible film in the first place. So alas, I won't be watching this film this week methinks.
While King Leonidas and his 300 Spartans have their date with destiny at Thermopylae, another battle against the Persians is brewing, this time at sea. Themistocles (Sullivan Stapleton), a Greek general, sees the threat posed by the God-King Xerxes of Persia. He knows that he must unite all of Greece if he is to stand any chance of repelling the Persian invasion. Even if he accomplishes his mission, Themistocles must still face Artemisia (Eva Green), the ruthless leader of the Persian armada.
1 hr 43 min
R | Strong sustained sequences of stylized bloody violence throughout, a sex scene, nudity and some language.
Cast: Sullivan Stapleton, Eva Green, Lena Headey
Director: Noam Murro
Genres: 3D, Action/Adventure, Drama
See or not: Maybe
Trailer:
---
on-Stop — PG-13
I liked this film better than I thought I would. I would say it was quite an enjoyable experience at the cinema, actually. It's not going to be the best film you see this year, or probably even in the next couple of months, but it was quite a fun ride, even if it did have some flaws. Liam Neeson is a great actor and when you put a gun in his hands on a plane, well, things usually don't work out for the bad guys, but they work out okay for us. That's certainly the case here.
I wrote a review which you might be interested in, and Chad and I talked about the film on The MovieByte Podcast.
Global action star Liam Neeson stars in "Non-Stop," a suspense thriller played out at 40,000 feet in the air. During a transatlantic flight from New York City to London, U.S. Air Marshal Bill Marks (Neeson) receives a series of cryptic text messages demanding that he instruct the airline to transfer $150 million into an off-shore account. Until he secures the money, a passenger on his flight will be killed every 20 minutes. The film reunites Neeson with "Unknown" director Jaume Collet-Serra and producer Joel Silver, and co-stars Golden Globe Award winner Julianne Moore.
1 hr 47 min
PG-13 | Intense sequences of action and violence, some language, sensuality and drug references
Cast: Liam Neeson, Julianne Moore, Nate Parker
Director: Jaume Collet-Serra
Genres: Action/Adventure, Suspense/Thriller
See or not: SEE
Trailer:
---
The Lego Movie — PG
This film was quite good. Well worth catching in the theater. I heartily recommend it. It may not quite live up to my beloved Wreck-it Ralph or anything like that but it is quite good. The characters are perfect, the story is solid, the laughs are all great and in good taste, and the bad guys are complex.
I wrote a review which you might be interested in, and Joe joined in with me and Chad on The MovieByte Podcast episode 79 to talk about it. They both liked it even better than I did.
Emmet (Chris Pratt), an ordinary LEGO figurine who always follows the rules, is mistakenly identified as the Special – an extraordinary being and the key to saving the world. He finds himself drafted into a fellowship of strangers who are on a mission to stop an evil tyrant's (Will Ferrell) plans to conquer the world. Unfortunately for Emmet, he is hopelessly – and hilariously – unprepared for such a task, but he'll give it his all nonetheless.
1 hr 35 min
PG | Mild Action and Rude Humor
Cast: Chris Pratt, Will Ferrell, Morgan Freeman
Director: Phil Lord, Christopher Miller
Genres: 3D, Animated
See or not: SEE
Trailer:
---
Son of God — PG-13
From what I can tell of the trailers, this film looks like a basic cable TV movie that someone decided to put up on the big screen. Also unfortunately, as a believer, it feels to me like it is awfully hard to depict the life of Christ on the screen without falling in to some sort of blasphemy or heresy pitfall(s). This film looks both like your typical cheesy Christian fair, and like it is taking liberties that ought not to be taken with the life of the Son of God.
That said, I may or may not see the film so that I can have a more informed opinion as to it's merits or lack thereof. But I'm wary. I mean, just read the synopsis I'm pasting in below and tell me this thing is not filled with cheese, and someone's very human perspective and idea of what Jesus' life on this earth was.
Also, if you are a Christian as I am, you may want to read this article which I think has a very good perspective on the film.
This major motion picture event – an experience created to be shared among families and communities across the U.S. – brings the story of Jesus' life to audiences through compelling cinematic storytelling that is both powerful and inspirational. Told with the scope and scale of an action epic, the film features powerful performances, exotic locales, dazzling visual effects and a rich orchestral score from Oscar®-winner Hans Zimmer. Portuguese actor Diogo Morgado portrays the role of Jesus as the film spans from his humble birth through his teachings, crucifixion and ultimate resurrection.
2 hr 18 min
PG-13 | intense and bloody depiction of The Crucifixion, and for some sequences of violence
Cast: Diogo Morgado, Greg Hicks, Adrian Schiller, Darwin Shaw, Sebastian Knapp
Director: Crispin Reece, Christopher Spencer, Tony Mitchell
Genres: Drama
See or not: Probably not
Trailer:
---
The Monuments Men — PG-13
Unfortunately, having seen this film finally, I have to say this one is one to avoid. It's quite a mess and the story never really gets off the ground. The script is a mess, the characters never establish any chemistry, it's boring and sloggy, and the concept deserves far better. I gave it only 2 stars. Read my review for more details.
Based on the true story of the greatest treasure hunt in history, The Monuments Men is an action drama focusing on an unlikely World War II platoon, tasked by FDR with going into Germany to rescue artistic masterpieces from Nazi thieves and returning them to their rightful owners. It would be an impossible mission: with the art trapped behind enemy lines, and with the German army under orders to destroy everything as the Reich fell, how could these guys – seven museum directors, curators, and art historians, all more familiar with Michelangelo than the M-1 – possibly hope to succeed? But as the Monuments Men, as they were called, found themselves in a race against time to avoid the destruction of 1000 years of culture, they would risk their lives to protect and defend mankind's greatest achievements.
1 hr 58 min
PG-13 | Some Images of War Violence and Historical Smoking
Cast: George Clooney, Matt Damon, Bill Murray, John Goodman, Jean Dujardin, Bob Balaban, Hugh Bonneville, Cate Blanchett
Director: George Clooney
Genres: Action/Adventure, Documentary, Suspense/Thriller
See or not: Not
Trailer:
---
Veronica Mars — PG-13
If this were playing anywhere near me, and if I was finished watching the series, I would be rushing out to see this. Unfortunately neither of those things are true. In order to see this fine looking film, you are going to need an AMC theater to be nearby. We don't have one of those in the Nashville area, unfortunately. Even more unfortunate, what with life, work, House of Cards, and other current TV shows going on, my progress on the seres is slow. I do like it and can't wait to see the film though.
On the eve of graduating law school, Veronica Mars has put Neptune and her amateur sleuthing days behind her. While interviewing at high-end New York law firms, Veronica Mars gets a call from her ex-boyfriend Logan who has been accused of murder. Veronica heads back to Neptune just to help Logan find an attorney, but when things don't seem right with how Logan's case is perceived and handled, Veronica finds herself being pulled back into a life she thought she had left behind.
1 hr 48 min
PG-13 | violence, drug content, some strong language and sexuality including references
Cast: Kristen Bell
Director: Rob Thomas
Genres: Suspense/Thriller
See or not: See
Trailer: