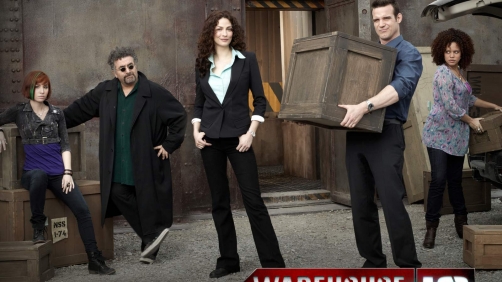 Darren — GateWorld
This has to be good news to any fan of Stargate or quality science fiction: Syfy Channel, the cable network that took a lot of heat for changing its name and effectively walking away from the genre a few years ago, wants to get back in the game.

The network wants to do fewer procedurals and B-movies and more traditional, scripted science fiction drama — be it regular series or high-profile mini-series events.
Hmm. Fool me once, shame on you. Fool me twice…
Look, SyFy has had some good shows over the years. Some really good shows. AND THEY'VE CANCELED EVERY SINGLE ONE OF THEM PREMATURELY!
Stargate: Atlantis — CANCELED PREMATURELY.
Stargate: Universe — CANCELED PREMATURELY.
Eureka — CANCELED REALLLY PREMATURELY. There was so much left to do in that world. Such a great show.
Warehouse 13 — CANCELED PREAMTURELY.
I don't trust them anymore. At all.