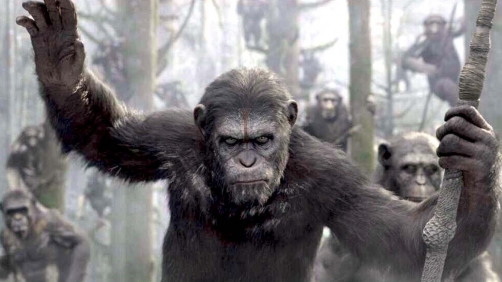 Still not sure I care about this one really. I'm also not sure what I need to have already watched in the Planet of the Apes movie franchise in order for this film to work (if anything). I think someone told me I only need to see the James Franco film, Rise of the Planet of the Apes. I've put it in my Netflix queue but I'm not all that excited about it.
This film seems to take place ten years after Rise:
A growing nation of genetically evolved apes led by Caesar is threatened by a band of human survivors of the devastating virus unleashed a decade earlier. They reach a fragile peace, but it proves short-lived, as both sides are brought to the brink of a war that will determine who will emerge as Earth's dominant species.