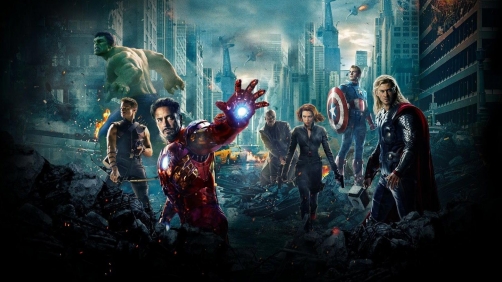 PRNewswire
IMAX Corporation (NYSE: IMAX; TSX: IMX) and The Walt Disney Studios, a division of The Walt Disney Company (NYSE: DIS), today announced an agreement to release several of Disney's upcoming films in IMAX® theatres under an extension of the companies' long-running relationship.

Under the agreement, IMAX will be part of Disney's release strategy for its most highly-anticipated live-action tentpole films, including Marvel's Captain America: The Winter Soldier (April 2014), Maleficent (May 2014), Marvel's Guardians of the Galaxy(August 2014), and Marvel's Avengers: Age of Ultron (May 2015), Tomorrowland (May 2015) and Star Wars: Episode VII(December 2015).
I would definitely welcome this and shell out that money to see Avengers 2 in IMAX except that it will probably be 3D IMAX only and I'm not so interested in that. Yuck.
But I will be happy to be surprised on that.