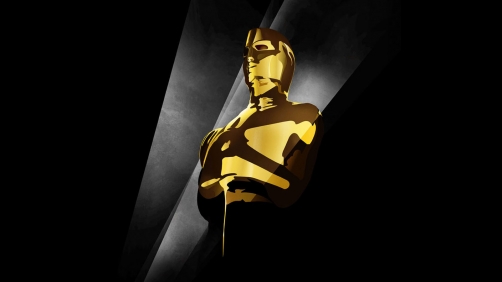 ABC News
Sorry I'm getting started on posts so late today. We had an ice storm last night that has covered the roads with ice, and somehow took out my home internet. The roads have finally been cleared enough for me to make it to a McDonald's (I know, I know) with free Internet and get some posts going.
So, anyway, enough of the boring stuff, here are the Oscar winners as reported by ABC news.
Best Picture: "12 Years a Slave."

Actor: Matthew McConaughey, "Dallas Buyers Club."

Actress: Cate Blanchett, "Blue Jasmine."

Supporting Actor: Jared Leto, "Dallas Buyers Club."

Supporting Actress: Lupita Nyong'o, "12 Years a Slave."

Directing: Alfonso Cuaron, "Gravity."

Foreign Language Film: "The Great Beauty," Italy.

Adapted Screenplay: John Ridley, "12 Years a Slave."

Original Screenplay: Spike Jonze, "Her."

Animated Feature Film: "Frozen."

Production Design: "The Great Gatsby."

Cinematography: "Gravity."

Sound Mixing: "Gravity."

Sound Editing: "Gravity."

Original Score: "Gravity," Steven Price.

Original Song: "Let It Go" from "Frozen."

Costume: "The Great Gatsby."

Makeup and Hairstyling: "Dallas Buyers Club."

Animated Short Film: "Mr. Hublot."

Documentary Feature: "20 Feet from Stardom."

Documentary (short subject): "The Lady in Number 6: Music Saved My Life."

Film Editing: "Gravity."

Live Action Short Film: "Helium."

Visual Effects: "Gravity."
I don't think there's really any surprises here. There were a lot of good films on the list. Gravity taking home the Oscar for so many categories is also not surprising because, wow, what a good film.
Also not surprising I suppose is my not having seen them all. I guess that's the problem with running this site part time. Maybe this year/next year I'll make a supreme effort to see all the film, but that sounds like so much work.
I said there were no surprises, but one thing I am surprised about actually, though it's kind of a reverse surprise, is what's not anywhere on this list. Though I have made the personal decision that I cannot see The Wolf of Wall Street due to the pornographic nature of the film, I'm surprised it didn't take an Oscar in any category. I sort of expected it to. I guess it was a little too much for everyone after all.