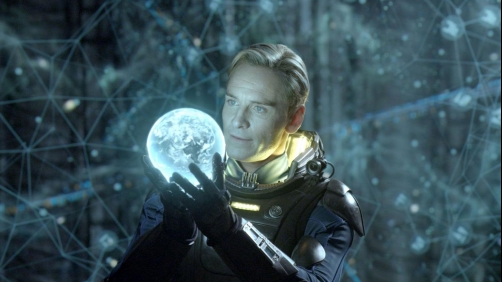 Rodrigo Perez — The Playlist
Well, that didn't last too long. Last week 20th Century Fox announced a rash of future dates going as far as 2018. The big eye-grabber was a trio of super hero films, "The Wolverine 2," a sequel to "The Fantastic Four" even with the first movie yet to start shooting and an Untitled Marvel Mystery movie for summer 2018, which has still not been revealed.

Only a few steps behind in the curiosity factor was an unnamed project for March 2016. Fans asked: what could it be? "Blade Runner 2"? No, that's at Alcon/Warner Brothers and not at Fox, so it's out. "The Forever War" maybe? Something else? As we surmised, carving out dates that far in advance had to be for something big and our guess was "Prometheus 2." And evidently that's right on the money.
I have a memory of the first Prometheus film not being well received, critically. But apparently that memory is wrong as it stands at 73% on Rotten Tomatoes. So then I went to the Box Office numbers for the film. Looking at only the domestic numbers you might get the impression that the film as a flop. But looking at the worldwide total at $403 Million tells a different story. As that sort of weigh in, it's not wonder another one is in the works.
Doggone if I still haven't had a chance to see that film. I never did make it through all the Alien films, and I know it's not a direct link or whatever, but it is ostensibly a prequel so I wanted to get more familiar with the world of Aliens. Unfortunately I got pretty bored with those films. Maybe I'll just go ahead and watch Prometheus.