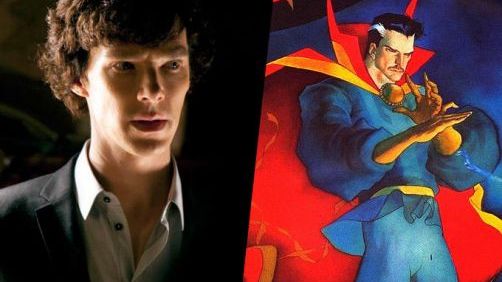 Mike Fleming Jr. — Deadline
EXCLUSIVE: Marvel has finally found its Doctor Strange. I'm hearing Benedict Cumberbatch is the studio's choice for the superhero pic, and negotiations are about to begin. The news comes after talks with Joaquin Phoenix around the time of Comic-Con went south, and Marvel went back to the drawing board. With names like Jared Leto and Tom Hardy also in the mix, this is obviously a coveted role. I expect this deal to make.
Great. Cumberbatch and Marvel! This should be amazing.
Now, just who the heck is Dr. Strange?