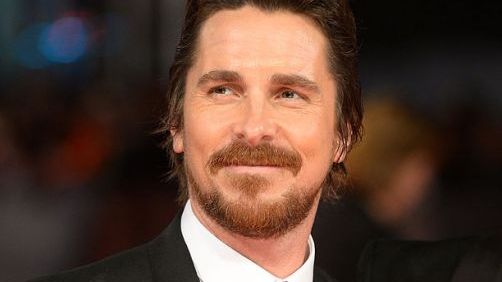 Esther Zuckerman — Entertainment Weekly
Christian Bale best start picking out his turtlenecks: He is on the road to playing Steve Jobs in Sony's adaptation of Walter Isaacson's biography.

According to The Hollywood Reporter, Sony is "beginning negotiations" with Bale, and a source confirmed to EW that the actor is indeed in talks for the role in the Aaron Sorkin-scripted biopic. Danny Boyle is now attached to direct the film, but Bale was reportedly David Fincher's pick to play the Apple co-founder before those negotiations collapsed.
Bale really gets into his roles and goes to great lengths to make them as authentic as possible so maybe this could be good. Still, I was pleasently surprised at how good Ashton Kutcher was in the role and I think that performance may be hard to beat for me.
Then there's the fact that it's based on a terrible biography by Walter Isaacson and I'm not even sure that's redeemable. We'll see. I'll certainly see the film when it hits theaters.