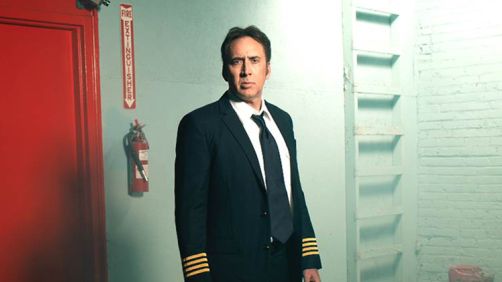 Jackson Cuidon — Christianity Today
What's a bad thing is that Hollywood producers now know that American Christians feel that way about their faith—that Christians so desperately want to participate in the mainstream, that they're tired of having sanctioned music that's like other music and movies like other movies and politicians like other politicians but always still being on the outside, that Christians just want to feel identified without having to carve out little alcoves or niche markets that exist alongside the Big Boys. And, now that they know it—that is, now that they know they can make back 5x their initial financial investment—they want to exploit that, by pumping out garbage (not moral garbage, just quality garbage), slapping the "Christian" label on it, and watching the dollars pour in.
This link I'm linking to here is good for the most part, though I admit to having some mixed feelings about it. For instance, he seems to indicate that he has some issues with the film simply because it does not directly deal with the Bible and Christianity. I, on the other hand, don't think any film "Christian" or not, needs to have an alter call or quote scripture non-stop to be any good. In fact I would argue that films which do this are very bad films. So, I don't think, from what I'm hearing of Left Behind, that my problem would be or is with this aspect of the film. The question is, does the film portray truth and or righteousness correctly? Does it portray evil correctly?
And yet, there is another aspect to evaluate here because the film does indeed purport to be "Christian" and it most certainly is not. If I had my druthers, I would get rid of the idea of a "Christian" film entirely. We don't need "Christian" films, we need good films. To illustrate, let me use a book/film series which Jackson mentions in his article, and that is Harry Potter. Many, many Christians dismiss this series as unchristian on the fact that it uses the words "wich" and "wizard" (without even giving any thought to what those words mean in the context of scripture and not considering what they mean in the English language). But I would contend that, the book series at least, is a far, far better story than any "Christian" fiction series has managed to conjure up (sorry) in years. It is, I would contend, a distinctly Christian story with many Christian thematic elements and a lot of truth to disseminate. I know that I would probably not agree with J.K. Rowling on almost anything theologically or otherwise in real life. But the fact is that she wrote the best "Christian" story that is not at all in the "Christian" genre, than any we have seen in years.
Here with Left Behind, we have a story that is supposed to be "Christian" (though the story does not have any theological or biblical truth grounding) and yet it is a terrible, horrible travesty.
Let's avoid this film, guys.