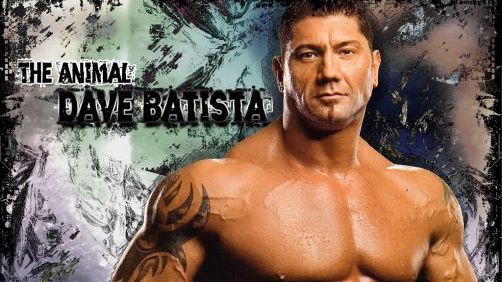 Germain Lussier — Film
Wrestler Dave Bautista is going from Marvel to martinis. The Guardians of the Galaxy star has reportedly been cast as a major henchman named Hinx in Sam Mendes' Bond 24. The film starts filming in December aimed at a November 6, 2015 release.
When you stop and think about this for a minute, how crazy is that? At least in my mind, the WWE is sort of known for the cheesy acting and terrible, over the top performances. Now the headlines go something like, "WWE wrestler jumpstarts his acting career in the Marvel Cinematic Universe, then moves on to James Bond villainy.
Mind you, I'm not saying this is necessary bad. I was pleasantly surprised at his ability and deadpan humor in Guardians of the Galaxy so I'm looking forward to see what he brings to the table.