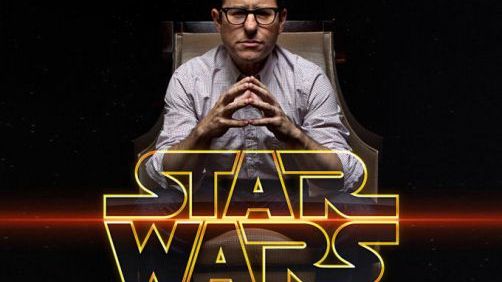 Germain Lussier — Film
Interstellar, Inherent Vice, Guardians of the Galaxy… as excited as I was for all those films coming into 2014, the thing I'm still most looking forward to is the Star Wars Episode VII teaser trailer. The problem is, with the film hitting in December 2015, the odds of that trailer coming out this year seem really slim. Some new buzz is circling the Internet, however, that not only says that director J.J. Abrams has already cut a trailer, but that John Williams is writing music for it, and it'll be out at some point before the end of the year. Is that possible? Below, we'll present the rumor and break it down.

The rumor originated at John Williams Fan Network, via JediNews. It reads as follows:

A reliable source just said JW received a trailer from JJ Abrams on Monday, Oct 20. JW has already written new Star Wars music to accompany this trailer. This new trailer music will feature new music and will be recorded on November 15 in LA with full orchestra. Still determining if the score will be recorded in London due to advanced age of composer/conductor. 14 hour flight to LA not too kind on 82 year old. This is all a secret and this message will be deleted shortly.
I want to believe! Can this possibly be true?