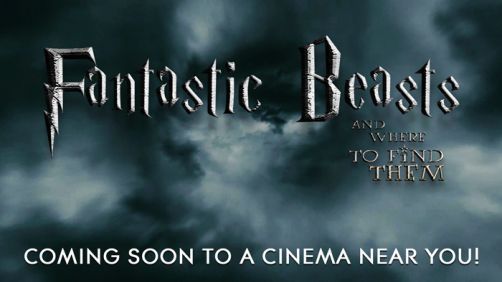 Noelene Clark – Hero Complex
The upcoming "Harry Potter" spinoff film "Fantastic Beasts and Where to Find Them," is going to be the first in a film trilogy, and more movies might be on the way.

The movies will be directed by "Potter" veteran David Yates, who directed the latter four films in the eight-part franchise, and will reunite the filmmaking team of David Heyman, J.K. Rowling, Steve Kloves and Lionel Wigram, Warner Bros. CEO Kevin Tsujihara said at Time Warner's investors conference Wednesday.

The "Fantastic Beasts" movies are based on an original story by "Potter" author J.K. Rowling and will mark her screenwriting debut. Release dates are slated for 2016, 2018, 2020 and perhaps beyond.

"Jo has a vision for this extension of the franchise, and for the first time, she is writing the script for what she believes is at least a trilogy," Tsujihara said.
My feelings remain mixed on this upcoming series, but I can't help but be excited. And I consider J.K. Rowling to be a fantastic writer so the fact that she is the one writing the screenplay, not just the source story, is an exciting proposition.