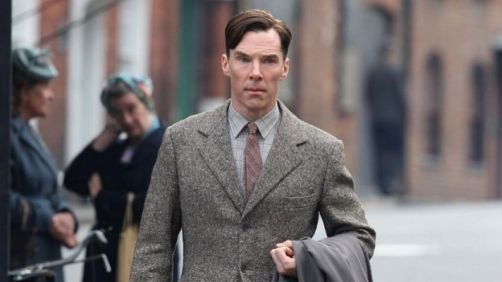 So, speaking of Benedict Cumberbatch, we've got a clip here from his upcoming film, The Imitation Game. The range that Benedict Cumberbatch is able to play in the films that I've seen him in is pretty incredible — and yet he still manages to impress me in this clip by playing yet another character so totally unlike any I've ever seen him play before.
In The Imitation Game, Cumberbatch is playing the somewhat unsung hero Alan Turning who, in many ways, is really to thank for much of what we consider to be modern day computing. But he was also fairly socially inept and awkward, as evidenced by this clip. Of course the central focus of this film will be on his achievement of cracking the German Enigma Code.
The film will premiere in the U.S. on November 21.