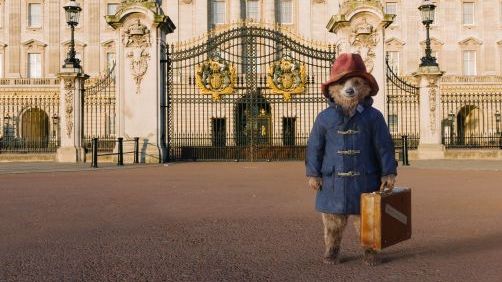 The upcoming Paddington feature film took a bit of a set-back when Colin Firth left the project. Apparently neither party felt that his voice was working for the bear or the context of the film. But this is apparently a job Q (from James Bond) can handle. Ben Whishaw, who plays Q opposite Daniel Craig's Bond, is now voicing the fanciful bear in the latest trailer for the film, which is scheduled ot hit U.K. theaters on November 28, and U.S. theaters on January 16 of next year.
In addition to Ben Whishaw, the film stars the likes of Hugh Bonneville, Sally Hawkins, Julie Walters, Jim Broadbent, Peter Capaldi, and Nicole Kidman, as well as the additional voice tallents of Imelda Staunton and Michael Gambon.
The film looks quite stupid to me, but maybe it will be stupid enough that you can just sit back and not worry at all about the plot and enjoy the completley ludicruos laughs.
Here's the synopsis followed by the latest trailer.
Adapted from Michael Bond's beloved books, Paddington follows the comic misadventures of a polite young bear with an endearing talent for comic chaos.

Paddington has grown up deep in the Peruvian jungle with his Aunt Lucy who, inspired by a chance encounter with an English explorer, has raised her nephew to dream of an exciting life in London. When an earthquake destroys their home, Aunt Lucy decides to smuggle her young nephew on board a boat bound for England, in search of a better life. Arriving alone at Paddington Station, Paddington soon finds that city life is not all he had imagined – until he meets the kindly Brown family, who find him with a label tied around his neck which reads 'Please look after this bear. Thank you.' They offer him a temporary home whilst he searches for the explorer who impressed Aunt Lucy all those years before.