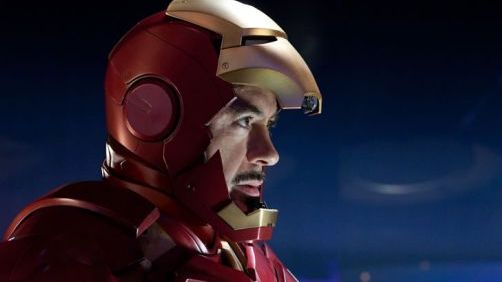 Matt Goldberg — Collider
Yesterday on Ellen, Robert Downey Jr. said he and Marvel were in the middle of negotiations for Iron Man 4. However, later that night, he went on The Late Show, and told David Letterman that not only is there no script, but when pressed to give a definitive answer on whether he would do the movie, Downey responded:

"Just between us, no — but I'm going to do other stuff with Marvel. I'm still going to be involved with Marvel and there's going to be plenty of other fun stuff."

He also said that Marvel does "have a plan, and I think they're going to announce — they're very secretive about it," which is a statement one could say about Marvel Studios at any point in time.
Sounds to me like he's just trying to create a trail of yes, no, yes, no. In any event, I believe there will be more Iron Man from Marvel. There may or may not be more movies titled "Iron Man", but Robert Downey Jr. will be around and in the suite.
Here's the video of Downey on Letterman if you want more.