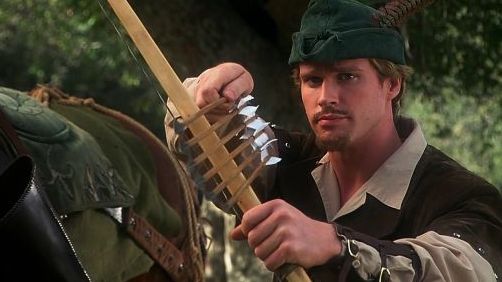 Kevin Jagernauth — The Playlist
Producer Michael De Luca has managed to get Sony to make a seven-figure deal for "Hood," via a pitch from Cory Goodman ("Priest," "The Last Witch Hunter") and Jeremy Lott ("The Falling"). And as you might guess from the title (which isn't to be confused with the project The Wachowskis tried to get moving a few years ago), this project will apply the superhero treatment to Robin Hood, Little John, Friar Tuck and Will Scarlett, creating an Avengers-esque, interconnected cinematic universe, with a tone said to be between "Mission: Impossible" and "Fast & Furious." Lol.
LOL indeed. This sounds like a disaster. I cannot think of a single reason why this is a good idea. Just because an idea occurs to someone and something can be made, it does not follow that it should be.