UPDATED:
The original headline to this article mistakenly said "That Started With 'Days of Future Past'". That was a complete mistype on my part. The trilogy obviously started with 'X-Men: First Class'.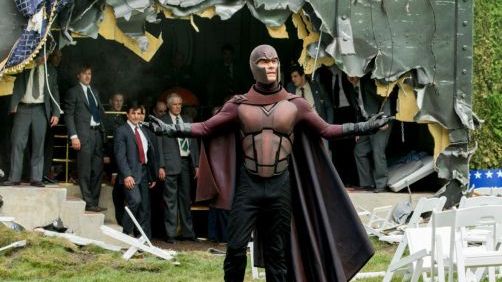 Germain Lussier — Film
Bryan Singer, Simon Kinberg and the whole team are hard at work in pre-production on X-Men: Apocalypse. Filming starts this April up in Montreal for a summer 2016 release. The film will be set in the '80s, following the old timeline from the end of X-Men: Days of Future Past with the stars of that movie returning: Michael Fassbender, Jennifer Lawrence, James McAvoy and more. It'll be the biggest X-Men movie yet, introducing the character Apocalypse.

In a new interview, Kinberg suggests the new film might be the end of that story. The writer and producer says the creative time is looking at X-Men Apocalypse as the conclusion of a trilogy that started with X-Men: First Class. He also says new characters like Cable, Scarlet Witch and Psylocke could appear, and settles the debate about the series' timeline and which films X-Men: Days of Future Past wiped out.
It all sounds like good stuff to me.