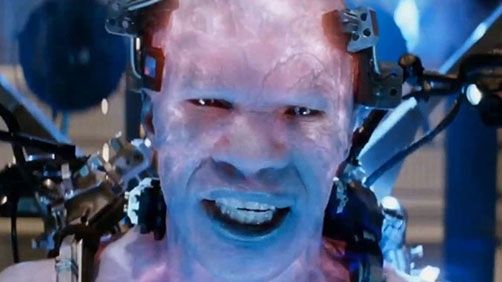 You all already know how I can't wait to not see this film, but, well, you know, it's my duty to share this with you I suppose.
This is a trailer for a panel from San Diego Comic Con, but it's the first look we've gotten at Jamie Foxx as Electro. It seems that whatever the deal is, and whatever is going on here, he can "feel it in his veins" or something. Man, can I not wait to not see this second installment in the reboot of the Spider-Man franchise. Ugh.
But for you nu-Spidey lovers (crazy though you may be), here you are.