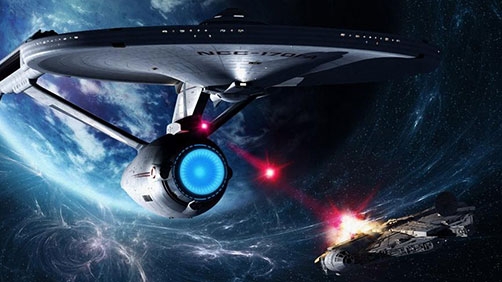 Oh man, I want to watch that film!
This is likely only the first of many such mashups. In fact, once Star Trek Into Darkness is released, I expect there to be whole film adaptions and mashups, or at least short film length mashups.
Anyway, this perhaps can give you just an idea of what we're in for — although there just are not enough lens flares present here to be a completely accurate representation of what Abrams will bring to Star Wars.