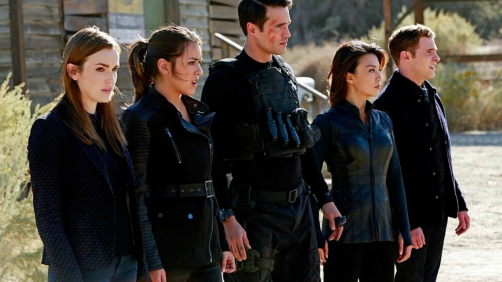 Terri Schwartz — Zap2It
When "Marvel's Agents of SHIELD" returns from its mini-hiatus on Feb. 4, expect for the series to go "full throttle" as it airs its final nine episodes of Season 1. According to showrunners Maurissa Tancharoen and Jed Whedon, the focus of the show gets a lot tighter for the back half of the series' first season.

Zap2it recently visited the set of "Agents of SHIELD" and spoke to the two showrunners as well as a number of the cast members about what's in store. Here's some teases about what's coming up for the end of Season 1 and beyond.
I don't care what anyone says, I love this show. And…
Read The Rest