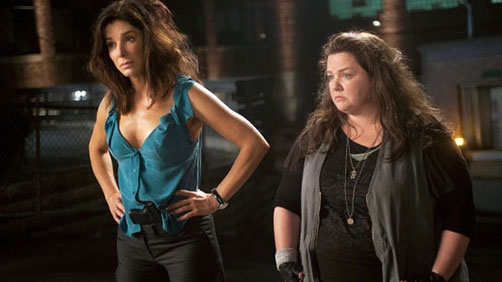 So, uh, this is a thing.
I sure hope the film is funnier than this because this isn't going to cut it for me. I almost smiled once or twice, but I'm expecting a lot more humor than this. And I also hope there's an actual story here. I don't know, we'll see, but after seeing the last Melissa McCarthy film and not liking it at all I don't have a lot of hope for this.
Still, I like Sandra Bullock so I'm holding out hope.