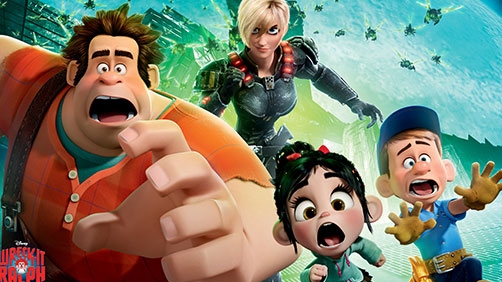 Disney
On HD Digital Feb 12 On Blu-ray Combo Pack Mar 5

Prepare for adventure when "the most original film in years" (Bryan Erdy, CBS-TV) that thrilled audiences of all ages drops on Blu-ray and Blu-ray 3D! From Walt Disney Animation Studios comes a hilarious, arcade-game-hopping journey in Disney's Wreck-It Ralph.
If you have not seen the film in theaters, this is a good time to make up for that sin.