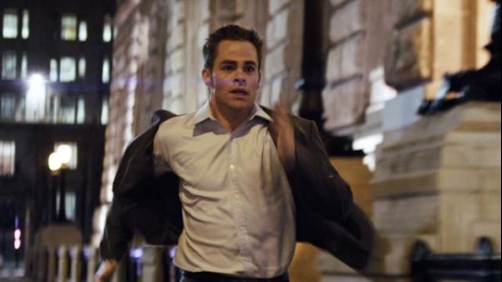 Hey, so speaking of looking foward to Jack Ryan: Shadow Recruit, we've got a new clip from the upcoming film. It's not much really, but you know you take what you can get sometimes.
In this clip it looks like Cathy (Keira Knightley) is not too happy with Jack (Chris Pine) for keeping his work secret. Then Jack's Boss (Kevin Costner) basically tells them to suck it up because lives are at stake, including their own.
This Kenneth Branagh directed reboot of the Jack Ryan films hits the theaters in just eight days on January 17.