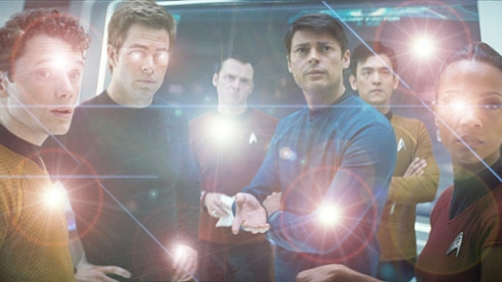 I posted about this on Tuesday, but now I've got a video to go along with it. I love how sheepish JJ gets talking about it. He knows how stupid it can get and he's embarrassed about it.
The other reason to watch this video is to be disappointed about the possibilities of Star Trek coming back to TV in some shape or form. JJ says that they have talked about it and thrown some ideas out, and CBS is just not interested right now. That's a shame.
Check out the video.