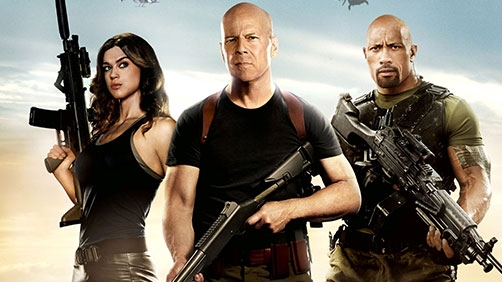 So, we're less than two weeks away from the release of the greatest movie of the year!!! Oh, you don't think so? Well, I might be exaggerating just a bit.
but it probably will be fun at least. This new featurette shows us a little bit of images and scenes we haven't yet seen, featuring Channing Tatum and Dwayne Johnson. The upcoming film also stars Bruce Willis so we'll at least have some decent humor (hopefully).
The film opens on March 28th.