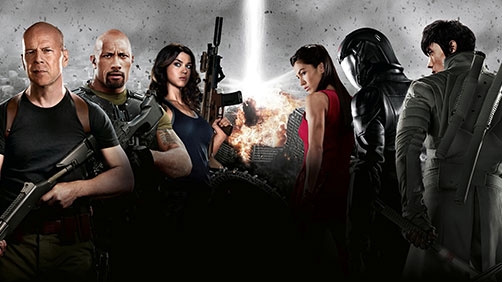 I hope you like ninjas, because G.I. Joe: Retaliation is going to have lots of them if this spot is to be any indication.
The spot finally gets around to showing us some other action from Dwayne Johnson, and yes, Bruce Willis. Also apparently, we'll be getting a four minute preview of the film in front of Hansel & Gretel: Witch Hunters. A reason to go see Hansel & Gretel for the skeptical perhaps (such as Joe).
This film drops on March 29th.