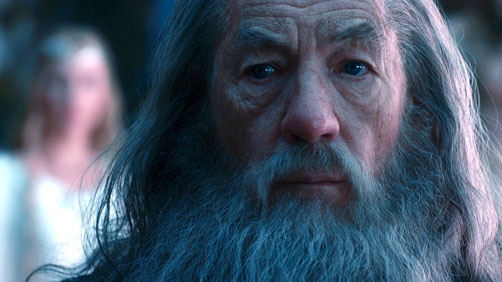 OH MY GOODNESS YOU'LL WANT TO SEE THIS!!!!11!! It's Gandalf and Radagast wondering around in a dark cave!!!!!!! AHHHHHHHH.
But seriously it's kind of cool to see the first clip, I guess. Personally, when I found this I was hoping for a clip of Martin Freeman's Bilbo with the Ring or something. This is sort of… meh. But it's something, and that's… something, I guess.
The Hobbit: The Desolation of Smaug opens on December 13, 2013.