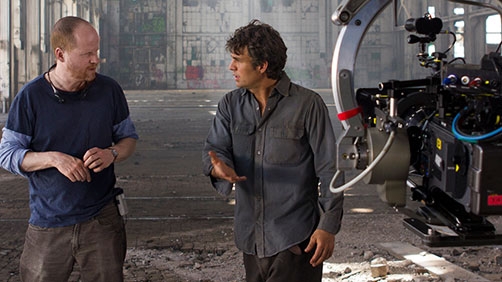 Entertainment Weekly
When reached by EW, The Avengers writer-director Joss Whedon responded: "I'm sorry to hear it, I'm a fan."
Well, someone has more class here. Guess who looks like the better man here? Also:
Cinematographer Seamus McGarvey, who shot The Avengers, shouldn't be too put out, though. After all, he's an Oscar-nominated director of photography who's worked on films such as Atonement, We Need to Talk About Kevin, and the upcoming Kiera Knightley-starrer Anna Karenina. He's currently slated to shoot 2014′s Godzilla remake.
So apparently his way of filming things is quite valid.