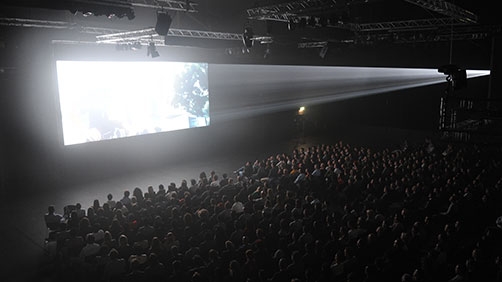 Wondering what you might want to see this weekend? We've got several new releases as well as some popular films still in theaters that will make great options for you.
Let's dive in.
New Films
The Guilt Trip
Looks terrible. Possibly funny at time, but terrible.
Monsters, Inc. 3D
Coming back to theaters in 3D ahead of Monsters University. Personally I'll pass because, while Monsters is a find film, I just don't like 3D.
Jack Reacher
I'll be seeing this tonight. it looks awesome to me! We'll soon find out.
This is 40
Please avoid this one at all costs — ALL COSTS!
Zero Dark Thirty
Meh.
The Impossible
I'm interested, but it will have to wait. Too many other good things coming out.
Still In Theaters
The Hobbit: An Unexpected Journey
Well worth seeing. Personally, I have some minor issues with it, but it's definitely worth seeing. If you haven't yet, you should catch this one this weekend. My Review. The MovieByte Podcast #23 in which we discuss the film in detail.
Lincoln
I have my issues with this film, but it's worth seeing. Joseph's Review. The MovieByte Podcast #19 talking about Lincoln.
Rise of the Guardians
Don't bother. Joseph's review. The MovieByte Podcast #21 in which we talk about the film.
Skyfall
I liked it. It's certainly the best of the recent Bond films and it's worth watching. My review. The MovieByte Podcast #18 discussing this film.
Breaking Dawn, Part 2
Depending on how you feel about The Twilight series, it might be worth watching to you. I enjoyed it. It's a decent installment in the franchise. My review. Episode #19 of The MovieByte Podcast discussing the film.
Wreck-it Ralph
You REALLY need to see this if you haven't by now. It's the best animated film Pixar never made. Joseph's review. Our Podcast episode talking about it.
Life of Pi
I wouldn't bother catching it in the theater, but Joseph thinks it might be worth it. And in the first episode of Movieology, Eric and Michael think it's certainly worth watching. Joseph's review. Movieology #1.
Red Dawn
Terrible film. Don't bother. My review. MovieByte #20.
Killing Them Softly
Only go to see this film if you want to wish you were dead. My review. MovieByte #22.
Playing for Keeps
Not a great film from what I'm given to understand. Joseph's review. MovieByte #22.
---
Have something to say about one or more of these films? Be sure to leave us a comment!