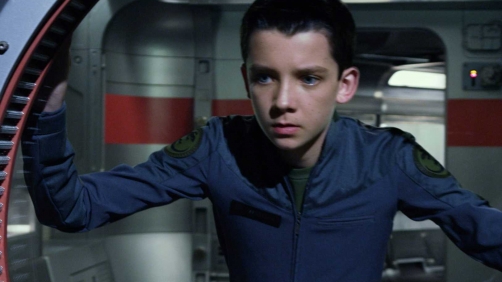 Adam Markovitz - Entertainment Weekly
I hope I don't have to spell this out for you, but this is going to be spoilery if you haven't seen the film yet (or read the book). So go do those things before you read this. Then come back!
Ready? Here comes the spoilers!
Ender realizes that he's just committed genocide, stumbles out of the command center, wanders into a Formic cave, discovers an egg, has a telepathic conversation with a dying Formic queen who WIPES HIS TEARS AWAY WITH HER GIANT ANT FOOT, and then sets off to colonize a new Formic world with his egg. At this point I had three main thoughts, in roughly this…
Read The Rest