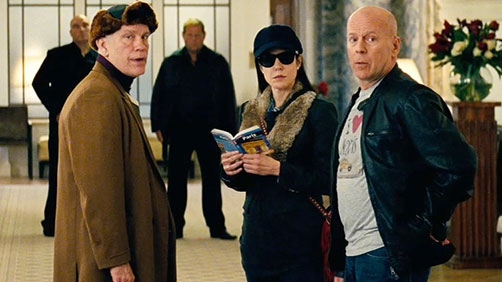 Have I mentioned that I'm looking forward to this one a lot?
Obviously returning to the franchise are Bruce Willis, Helen Mirren, Mary-Louise Parker and John Malkovich. Newcomers are Anthony Hopkins, Catherine Zeta-Jones, Byung Hun Lee, Brian Cox and Neal McDonough.
The first film was a lot of fun and I expect no different from this film. To speed us along in that way of thinking we have here six clips from the upcoming film.
RED 2 comes to theaters on July 19th.