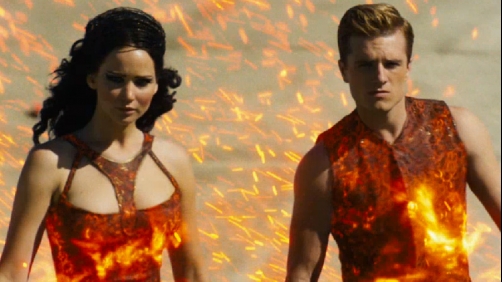 Tatiana Siegel - The Hollywood Reporter
It's not just the stakes that are higher as Katniss Everdeen returns to the arena for The Hunger Games sequel Catching Fire. The budget is escalating as well. For its follow-up to last year's hit The Hunger Games, which opens Nov. 22, Lionsgate upped the film's budget from $78 million to north of $130 million.
Wow. That does not inspire confidence in me. That may be counter intuitive, but I often find that films with expanded and ballooned budgets are not better off for it. We'll see, it does look pretty good.