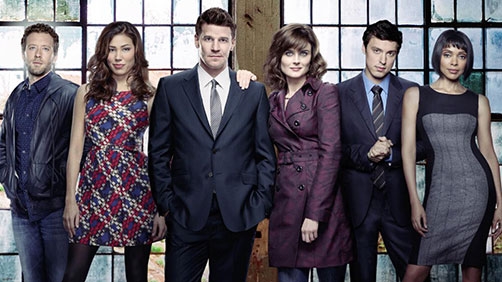 TV Line
Bones exec producers Hart Hanson and Stephen Nathan — a.k.a. Team Hathan — took time away from plotting their next grisly death to chat with reporters about the show's upcoming eighth season (premiering Monday, Sept. 17 at 8/7c).

Herewith are the 10 scoopiest highlights from the call.
Don't click through if you don't want spoilers for this new season of Bones. That said, they aren't earth shattering or big, revealing spoilers, just small ones.
Also, here's one. Again, this is a spoiler.
This season's landmark 150th episode is a "weird episode," said Hanson. "It's going to be an…
Read The Rest