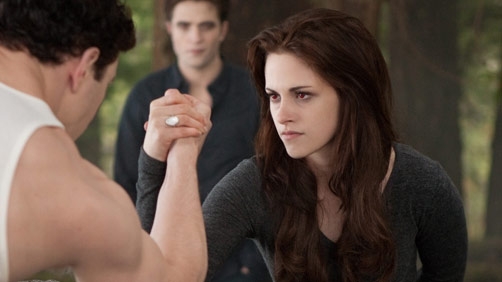 Total Film
The new film sees the Cullens bond together against the Volturi as the council of vampire elders come looking for their daughter, Renesmee. There stands to be quite the smackdown.

Directed by Bill Condon and co-starring Robert Pattinson, Kristen Stewart and Taylor Lautner, Breaking Dawn - Part 2 opens in the UK on 16 November 2012.
They are such a tease! Just when you thought that Emmet would beat Bella, *cut*. I guess now we'll never know what happens, or we must watch the movie to find out. Yikes.
By the looks of it, the scene is shot in the same choppy/jarring way the other…
Read The Rest